Donate
---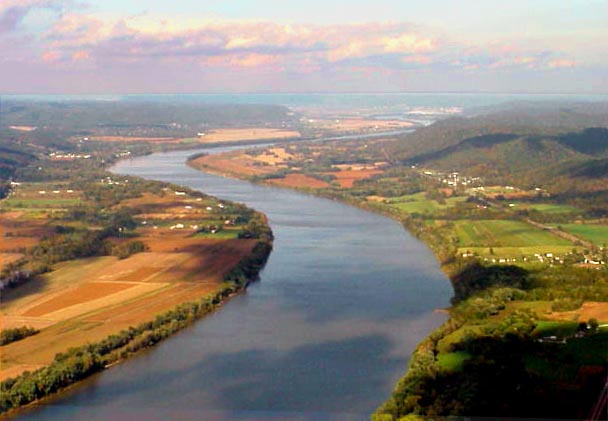 History of the Ohio River
The Ohio River Paddlefest was founded in 2001 with seed money from the Greater Cincinnati Foundation, the ORW was established to implement the recommendations made by Michael Gallis who urged in his 1999 study("Preparing for the New Millennium: The Greater Cincinnati Metro Region Resource Book") that the region capitalize on the recreational, cultural, historical and environmental resources of the Ohio River and its tributaries as a strategy to attract investment and improve the quality of life. The Ohio River Paddlefest decided to focus on projects that would "brand" our region as a vibrant river corridor that offered accessible opportunities for outdoor recreation (cycling, hiking, boating, paddling, rowing, fishing, etc.) "hands-on" nature education, and events that celebrated the majesty of the Ohio.
Current Goals & Programs of The Ohio River Paddlefest:
1. Enhancing the image of Greater Cincinnati as a nationally recognized "Bike Friendly" region by completing the Ohio River Trail from Lunken Airport to downtown Cincinnati. This five mile segment will link Cincinnati to the Little Miami Bike Trail and thereby to the network of trails throughout the State of Ohio.
2. To promote Greater Cincinnati as one of the top recreational paddling communities in the U.S. by sponsoring the Ohio River Paddlefest, now the largest canoe/kayak event in the country with over 2,000 adult and youth paddlers in over 1,300 canoes and kayaks enjoying the natural beauty of the Ohio and its shoreline.
3. To facilitate the use of the Ohio River (including its tributaries and watersheds) as a hands-on teaching tool to bring the STEM disciplines of science, technology, engineering and math to  life for children, especially those who are economically disadvantaged, by sponsoring the annual Kids Outdoor Adventure Expo in conjunction with the Ohio River Paddlefest. The expo has grown to become the largest water safety and environmental education event for children in the Midwest with over 10,000 children participating over the past 6 years.
4. To increase awareness of the health of the Ohio by sponsoring the annual Great Ohio River Swim. The swim has attracted over 300 adults and teenagers over the past three years to complete the  1/2 mile round trip swim from Cincinnati's Serpentine Wall to the Kentucky shore and back.
So, when making a donation to The Ohio River Paddlefest, Inc. know that your dollars are well spent on programs and projects designed to enhance the region and quality of life in the Greater Cincinnati Region. All donations are appreciated.
All are donations are tax-deductible. The Ohio River Paddlefest, Inc. is a 501(c)3 non-profit volunteer led organization.
---
---
Make a donation to the Ohio River Trail
For a donation of just $15.78, you can make sure an inch of the Ohio River
Trail is completed.
Select additional donation amounts below.